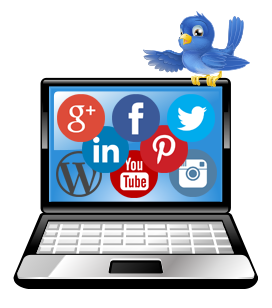 Learn about how to check your social media privacy settings from Social Media Examiner:
Are you concerned about your online privacy?
Have you checked the privacy settings for all of your social media platforms?
Personal social media management is now more important than ever. As marketers, we're usually out there promoting our business, yet we still need to be conscious of our privacy.
In this article you'll discover how to adjust the privacy settings on your social media sites, so you share only what you want with the people you want.
Why Check Your Privacy Settings?
Content uploaded to social media platforms is not always secure, so it's imperative to understand how to use the privacy features your social media sites have to offer.
Remember, each social media platform has its own settings, and some are more complicated than others. We'll go through privacy settings for Facebook, Instagram, Twitter, Google+, LinkedIn and Pinterest.
To continue reading, visit www.socialmediaexaminer.com.