Create a WordPress Post to Insert the PDF – Create a new WordPress post or page to insert the PDF into. You can also edit a pre-existing page or post and insert the PDF into that if you want. Now click the Upload/insert button to upload the PDF into WordPress.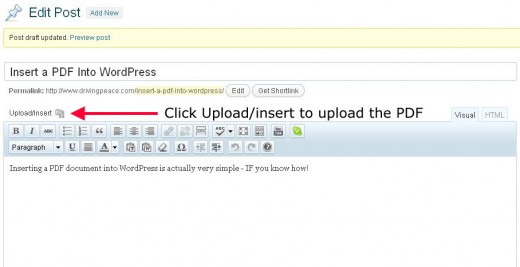 Upload the PDF to WordPress – Clicking Upload/insert brings up the Add Media dialogue box. Choose "Select Files" and browse to your local folder that contains the PDF you're inserting.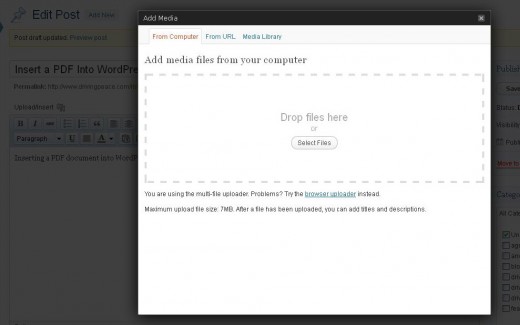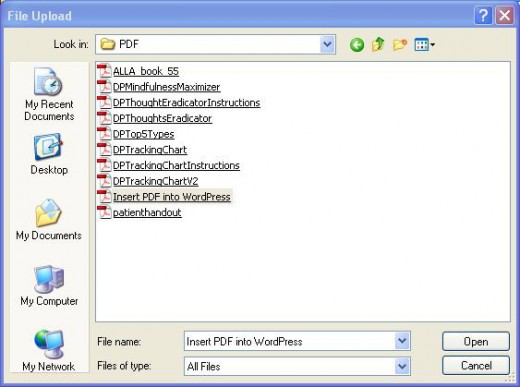 Give the PDF a Title & Link URL then Insert into WordPress Post – Once the PDF has finished uploading, make sure you give it a title. The title will automatically default to the name of the file, so change it if necessary. Remember, whatever is in the Title field becomes the text for the link to the PDF. Make sure the Link URL field isn't blank. Click the "File URL" button if it is. Finally, click the "Insert into Post" button.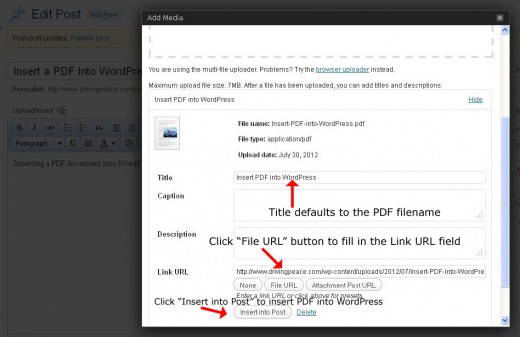 This information and more can be found at http://drivingpeace.hubpages.com